The Original Body Oracle Sessions
Access your personal intuition, deeper body-mind connections,
& experience soulful embodiment.
Original Body Oracle

Energy Work with Intuitive Reading:
$350 Heart/Soul Session
$650 Couples Session

$950 Family Session
***Includes intensive & thorough energy clearing, a complete assessment of the energetic anatomy, and aura.  2-5 pages of detailed notes for discussion. This process can be 1-2 sessions for a couple hours before our appointment together.

A 90-minute consultation to discuss what came up in the reading, and facilitate energetic shifts with energy practices. Processes to support your desired changes such as flower essences & energy medicine practices.  I will work remotely to complete readings & energy work.  5-6 weeks integration. Email support for follow-up.
***Couples session includes extra time, and dynamic report with detailed notes to benefit moving forward together. 120+ minutes in-person scheduled appointment.
***Family session offers periodic rechecks throughout the month & readings for each person. Ancestral + generational healing. If in-person appointment is desired or requested, it is a 3-4 hour process. Two adults & up to three children is included in the rate.  Much of the work will be completed remotely. Includes energy clearing of the family home.
__________________________________________

Body Oracle "Follow-Up Session"
$225 Intuitive Reading + 90 min session via call/video/office + the week of healing support and available for questions.

These are offered in-person at the office for those who live locally, or by phone/skype for those who live out of driving distance.  An intuitive reading will be completed before we meet, and healing energy shifted during & after our time together. 

I've worked with clients all over the US, and in Austrailia, Canada, Mexico, Sweden, & the UK.

__________________________________________


Energy Clearing + Blessing

$175 for an Individual Session
$250 for Residential Property
$550-$1,100 for Commercial Building

Completed remotely from my location with balancing, & stabilizing elements. Includes a 30-minute consultation. Followed by energy work & balancing.


__________________________________________


Mail checks to: Brandie Kohl
                            PO Box 222
                            Alexander, NY 14005

We are light-filled energetic beings, fluid, and flexible. Balancing with the elementals, and created to be healthful. We are completely aligned with the cycles of nature & attuned to the seasons. Our bodies are incredible instruments of creativity that are capable of manifesting miracles & liberating humanity when we're activated in this conscious awareness of the interconnectedness of all beings.

The cosmic influence is something more people are becoming mindful of with the planetary evolution...we must be grounded to the physical plane while embracing our universal intelligence.  The layers of the auric field include the physical, emotional, mental, and spiritual bodies. This encompasses our unified field, and Oneness with our Body-Mind. Awakened each day & informed of daily activites,  as well as consequences.  As we each have a vital role to play in the co-creation, and stewardship of this beautiful living planet of which we are deeply rooted, and connected.
Everything we think, say, act upon, and move towards makes waves in the collective. We're emitting a vibrational frequency, a resonance that informs us, and those in our environment. This can attract/repel circumstances or experiences. I truly believe we're all working towards soul fulfilment, and trusting in our intuition & desires can lead us to heart felt relationships with friends, family, nature, and loved ones.
Working with me can lead to enhanced intuition, connecting more deeply with nature, and internal guidance. Clients have revealed to me that they genuinely feel lighter, are making more money, and have enhanced their relationships. It is my pleasure & honor to co-create sessions that tune-in to unique priorities, conditions/issues in the emotional body, for mental health, and wellbeing of the whole person.  Working to align, activate, & awaken your pure potential. I am ready to assist those that are interested in these alternative + holistic practices.

Alchemical Mentoring Package

with Advanced Body Oracle:


1 month for $1,500+ (regularly) "Moving-In" Special for Nov-Dec 2018 $999 for limitied time!

3 months for $3,000-$5,000
6 months for $6,000-$9,000

9-12 months $10,000-13,000



Includes weekly or monthly session(s) that are soul level healing, and etheric template clearing, with emotional alchemy, intuitive guidance, and health mentoring. We'll locate areas in your life, and/or environment that are ready for expansion & liberation.

Through the duration, we will facilitate remote/distance energetic cleansing, microbial balancing if needed, flower essence treatments with telegraph testing, complete 'bio-scanning' of the systems with medical mediumship, and more to assist in your personal journey. This is in addition to the phone/skype sessions. Looking forward to sharing many gifts with you!

*The packages includes the Diamond Light Body Activation mentioned on this page*

Longer term packages include personal retreat days with in-person trainings included.
We may set up a 15-20 minute call to see if this is the right fit for you & I. 
Book session here
.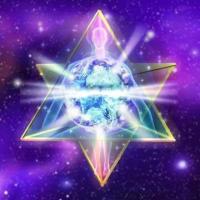 Customized Anointing Products 

with Organic Carrier Oils + Elements


Gem Elixirs & Flower Essences
coming soon...stay tuned!

Diamond Light Body Activations:


An in-person alignment with the power points of Earth, flower essence treatment, & 'reconnection' of the sacred geometric shapes in the bio-field through meridians. Receive a comprehensive intuitive assessment completed prior to the meeting with energy cleansing process, balancing/stabilizing, & recalibration. Includes remote work with Body Oracle reading, two office visits with table work 60-90 minutes each within a weeks time.

​

Original Body Oracle with Intuitive Reading

Energy Clearing + Two Office Visits for $888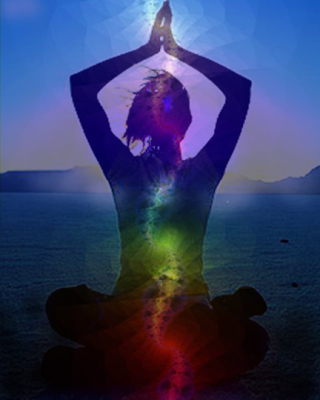 We'll work to clear imprints in the akashic records, and non-beneficial patterning in the muscle memory.  You will gain wisdom + 'tools' to use in your daily life to enhance your embodiment.  This work is integrative & includes what I've learned through many teachings & from the mentors in my life.
"Trust your body, it's messages, and tune into your unique set of skills & intuition.

My goal is to share the knowledge and wisdom I've gained through studying, & working with the techniques you can use too. Empower yourself, take back your health, and power to transform your life.

Read your body as the Oracle that it is, and seek the assistance you need if at anytime you feel you would like a boost, energetic adjustment, and/or a facilitator to guide you back to your own truth."
With Respect, ~Brandie Kohl